Leaders of some of the UK's Membership and Trade Associations are under financial pressure as the impact of Covid-19 is felt across their organisations.  Other challenges have come in the form of remote working which has led to reduced productivity and efficiency because staff are not always always available during working hours.
One Membership Organisation leader claimed that making sure members see value for money, especially when you are not able to meet face to face or provide networking opportunities, is much harder under lockdown.  While many organisations remain focused on managing the short-term, the insight suggests that we are just at the end of the beginning of the Covid-19 effect.  The journey ahead will require smart thinking and an ability to adapt to the new norm.
Source: c150 CEOs/Director Generals of Membership Organisations/Trade Associations based in the UK.
As one Director shared, "A significant part of our revenue is from conferences and training. We have had to think about how they are delivered in a manageable way online and what we can charge for them."

Another CEO offered, "Changing the way we operate (has been the biggest challenge)…As Covid-19 has changed the world, our member's and non member's businesses have changed so we have to adapt so we remain pertinent and 'on message'."
Which one of these, if any, is the biggest challenge facing you as a Trade Association/Membership Organisation leader right now?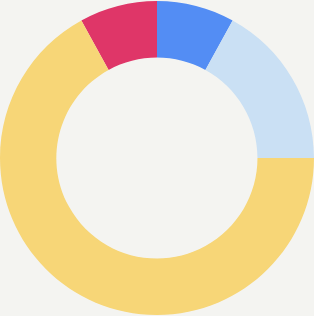 0%
Helping my team work in a different way
8%
Motivating my team during continual uncertainty
17%
Changing the way we provide services to our members
67%
Keeping us financially healthy
8%
Other (please specify)…