August 19th 2022, PR & Comms Agency leaders are prepared to be tough when asking prospects to confirm the budget before pitching for business our latest PR & Comms Agency Growth Tracker reveals.
38% said confirming a clear budget with prospects ahead of the pitch process has improved the way they handle new business while 31% said choosing to work with businesses/people they genuinely like and believe in is their go-to qualifier.  The results indicate that Agencies should be empowering themselves and see off any potential beauty parade.
One senior Agency Director shared – "We took the opportunity during the pandemic to review our client roster. We let go of several clients that were difficult and/or unreasonable to work with and we immediately improved team morale and ultimately profitability. We now apply a much more rigorous process when considering taking on new clients. If there is a brief or values or mismatch, we simply walk away."
Another Managing Director stated their approach was to follow a rigorous process that roots out the prospects who are time wasters. 25% of the respondents had the same view. This Managing Director said in no uncertain terms – "Time wasters are not people who won't buy – they are people who won't buy from your agency. Knowing when you win, and more importantly when you don't, is the most important step to ensuring you give maximum effort to the opportunities you can win by eliminating the ones you are going to lose."
Finally, an international PR Agency Director expressed their frustration – "Many new prospects ask for grandiose objectives and lots of PR activities but at the end of the day, it turns out they barely have the budget for a minimal PR campaign; however they want/ask for a whole retainer (one year of activities!)."
A little under 200 PR & Comms Agency leaders were sampled in this Pulse. The results indicate a step change in the way new business is being handled by PR & Comms Agencies and encouragingly, the decision to work with decent clients is now becoming a de-facto part of the process.
Which one of these, if any, has improved the way you pitch for new business?
Which one of these, if any, has improved the way you pitch for new business?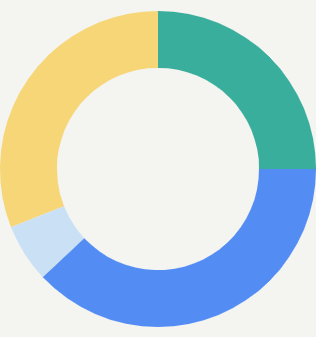 25%
Introducing a rigorous process to root out prospects who are time wasters
38%
Confirming a clear budget with prospects before pitching
6%
Declining to pitch and inviting prospects to workshop their brief instead
31%
Choosing to work with businesses/people we genuinely like and believe in