Evolving the Covid-19 narrative strikes a chord for one in two Comms leaders (53%) with another 42% keeping a tight focus on employee communications. And when it comes to that evolution, the way forward is complex.  Sensitive handling of how the communications cycle is managed may sound straight forward but requires dexterity and sound judgement. A Communications Director, working for a global package delivery company observed that employee communications and crisis management are equally important but as lockdown relaxes, the new normal and how that is communicated is becoming more important. He added that it's key not only to adapt and evolve business practice to these changes but be seen to do so which is especially important internally, not just externally.
One Communications leader shared the complexity of their company narrative.."We are a "major employer so HR, employment and economic issues (are) in play, in some cases a supplier of essential services (power gen and distribution) and (we need to) manage financial market comms also and as a result, need to consider debt restructuring risks. Our foundation also is providing essential PPE and medical kit in support of C19 response."

Another Senior Comms Director added, "Keeping employees engaged is seen to be absolutely vital, not only to support them get through the crisis but also to enable them to stay connected to their clients through this period."
Which one of these, if any, does your CEO want you to prioritise right now?
Which one of these, if any, does your CEO want you to prioritise right now?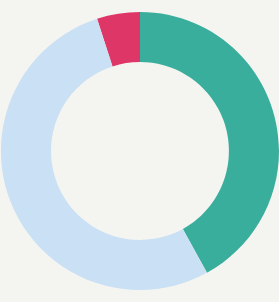 42%
Employee communications
0%
Ensuring the maximum return from your communications budget
53%
Evolving the company narrative in light of Covid-19