Absence makes the heart grow fonder as senior leaders look forward to seeing one another again and building back relationships, re-establishing rapports, re-connecting with those they have missed: it all shows that the human connection counts.
Yet still the fears of the virus spreading persist; the assumption that these can be allayed by companies mitigating such concerns with decent safety measures.  Perhaps the biggest challenge will come with a resistance to return to a culture built around present-ism rather than being valued for what you do, not when you do it.
RETURNING TO THE OFFICE
How happy do you feel about returning to the office?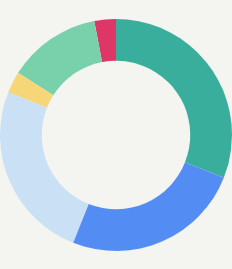 25%
I have mixed feelings
3%
I do not want to return to the offivce
13%
I do not need to return to the office
The dynamics of how we work have been challenged
The "power of brainstorming effectively and creativity has been limited while we've been stuck in our homes…"
IMPACT OF COVID-19
What have we lost as PR and Communications professionals during Covid-19?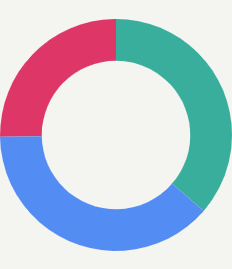 36%
We have lost many things including…
38%
We have lost one thing in particular which is…
Getting to know you
"I have been under immense pressure at times, whilst having to support others and I have had my wants and needs as an individual tested. But I feel like I know myself better as a result, now."
MENTAL HEALTH AND WELLBEING
How big an impact, if any, has Covid-19 had on your mental health and wellbeing?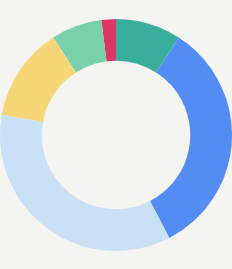 Everyone is feeling it
"I line manage seven people, all of whom have different needs and concerns. Some (particularly younger) members of the team are missing the human interaction of working in the office, as their social lives are more tied up with their colleagues than many of my older colleagues. That can have mental health impacts, so is something I'm monitoring and discussing regularly. Other people in the team have vulnerable relatives and friends, so are absolutely justified in being concerned about the potential impact of the pandemic."
COVID-19 CONCERNS
Do you believe your colleagues are over-exaggerating their concerns over Covid-19?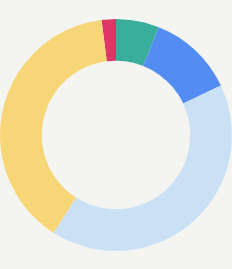 Brexit, Brexit, Brexit
"The impact of Brexit on the UK will be far more far reaching than the pandemic. Utterly self inflicted pain – but the nation democratically 'chose' it so we live with the consequences."
WHEN THE WORLD RETURNS TO NORMAL
Which one of these, if any, are you most afraid of when we return to some normality?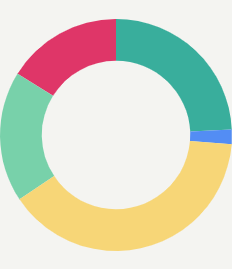 24%
A further wave of the virus
2%
My personal safety being compromised
0%
One of my friends or colleagues catching Covid-19
39%
One of my family catching Covid-19
18%
Being able to travel safely, regardless of destination
16%
Other – please share…
Not so much a pivot but a series of pirouettes…
"We gave our time to create a campaign for the local hospice and gave digital marketing expertise to run Facebook advertising. £250,0000 raised. Personally I've also given career coaching to 1 person made redundant and 1 person wanting to career change. We're also doing virtual work experience for a Uni student."
WHAT HAPPENED DURING LOCKDOWN
Do you believe all of your colleagues pulled their weight in lockdown?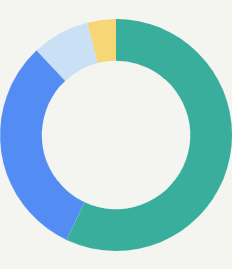 57%
Yes, all of them pulled their weight during lockdown
31%
Most of them pulled their weight during lockdown
8%
Some of them pulled their weight during lockdown
4%
A few of them pulled their weight during lockdown
0%
None of them pulled their weight during lockdown
If only there was more time…
"I've tried in the past but my job is too time-intensive and involves out of hours work as it is, meaning if I took on voluntary support, I would never have time for myself"
VOLUNTEERING DURING LOCKDOWN
During the initial period of the Covid-19, did you offer your communications skills in a volunteering capacity?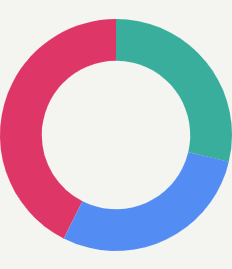 29%
I wanted to but didn't have enough time to do it
Opportunity knocks for Agencies wanting to connect the dots between giving back and the positive impact on mental health – if only there was more time to do it…
VOLUNTEERING WHEN THE PANDEMIC IS OVER
Once the pandemic is over, the way we work will change enormously. Would you like to start or continue volunteering your communications skills as part of your day job?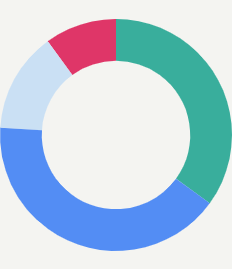 41%
I would like to but don't believe I will have enough time