Stay close to your clients and you will grow your business say PR & Comms Agency leaders
July 2022 – For PR & Comms Agency CEOs and Senior Directors, it's about getting up close and personal with their clients when it comes to growing their businesses. Nearly one in two (47%) say spending time listening to clients and up-selling new services drives growth. One senior consultant offered this view –
"The world is a more uncertain place and clients are facing emerging opportunities and threats. They are more curious and open about innovative and creative ways to exploit opportunities and mitigate threats to their businesses."
Another interesting insight from this Pulse showed that 20% are now changing the way they pitch for business.  The new business process, all too often the bane of the industry, has seen PR & Comms Agencies invest significant resources trying to woo 'strangers' in an all too often deeply competitive environment.  The time and toll on individuals is not inconsiderable and the guarantee of success often limited.
One CEO said her agency actively seeks to work with people they like and they have introduced a rigorous process to whittle out the time wasters and avoid the endless beauty parades.  Another senior leader says building networks for referrals is helping them expand while others just rely on 'good, old -fashioned sales' to bring the bacon home.
The Pulse Business has been running client satisfaction Pulse surveys for the last five years and what the aggregate data consistently tells us is that the kernel for growth lies within an agency's existing client portfolio.  Clients will happily tell you what's working and what's not given the right platform to share their views.  By doing so, they are continuing to invest in your business relationship and making a commitment for the long term.  The bottom line is it's always good to talk and actually, even better to listen.
The PR & Comms Agency Growth Tracker ran in July 2022 to c150 PR & Comms Agency CEOS based in the UK.
Which one of these, if any, is driving growth for your business right now?
Which one of these, if any, is driving growth for your business right now?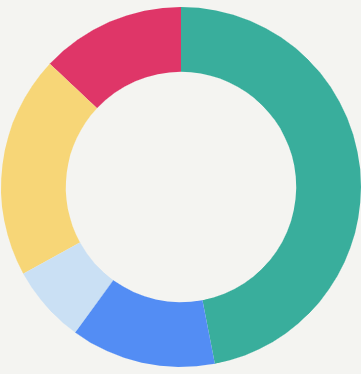 47%
Spending time listening to clients and upselling new services
13%
Investing in our team to limit churn and client disruption
7%
Innovating with new products and services
20%
Changing the way we pitch for new business